Flooring
Discover Winter Park, FL's Top Resource for Flooring Installation
Finding the Flooring You've Always Wanted
With many decades of experience installing flooring and carpeting in homes and businesses across the Winter Park, FL region, DeLoreto Interiors ensures client expectations are met or exceeded.
Our certified flooring installation team will quickly and professionally remove old flooring and add new floor or carpeting to transform the interior space of any home or office setting. We can help you choose from a diverse assortment of flooring and carpeting styles and colors, and our team can even help you match or complement existing styles in the home that you already enjoy. Partner with DeLoreto Interiors today and reward yourself with the ideal flooring and carpeting you've always envisioned for your space.
Local Flooring Experience
With a showroom in Orlando, FL and an office location in West Palm Beach, FL, DeLoreto Interiors is proud to also serve homeowners and contractors in the nearby communities of Altamonte Springs, Kissimmee, Maitland, Orlando, Palm Beach Gardens, Riviera Beach, West Palm Beach and Winter Park. Call now to learn more about custom carpeting and flooring installation, as well as our comprehensive design services, and enjoy an extensive selection of home remodeling ideas and interior renovation concepts you won't find anywhere else.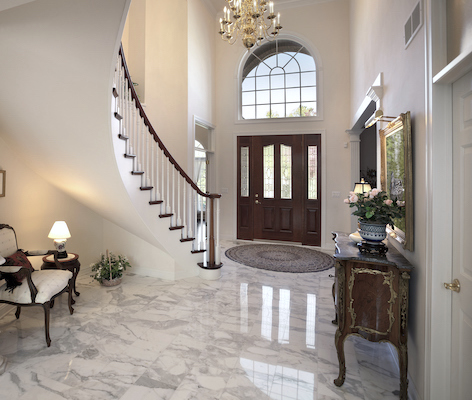 Our Vendors
Wood & Cork
Wood flooring brings a wonderful warmth and texture to any room of your home.
From Classic to Modern there is a wide variety wood species, character and finish options. You are sure to find a wood floor to be the perfect cornerstone to enhance your design aspirations and compliment your lifestyle.
Carpet & Area Rugs
Carpeting and Area Rugs add warmth and texture along with softening of acoustics to any room. From subtle to dramatic patterns and colors are available for both your home or office.
Whether you are seeking wool, nylon, polyester, or natural sisal and sea grass, we have a plethora of options.
Tile & Stone
Tile is a wonderful surface medium to create serene to dynamic living spaces both interior and exterior for your home or office.
Sizes range from mosaics to large format tiles with a plethora of visuals textures of stone, wood plank, and brick to name a few.
Tiles are created in porcelain, ceramic, glass, concrete and metal with styles in solid colors or patterns and even 3D dimensional.
Luxury Vinyl Waterproof Plank
Luxury Vinyl Waterproof Plank is a product that offers the warmth of a wood look and character with the ease of a more carefree cleaning and maintenance experience for both residential and commercial spaces.